THOMAS CHARLES GRANT.
JOINERY.
THOMAS CHARLES GRANT.
JOINERY.
THOMAS CHARLES GRANT.
JOINERY.
THOMAS CHARLES GRANT.
JOINERY.
THOMAS CHARLES GRANT.
JOINERY MANUFACTURERS.
Our highly experienced and flexible team use traditional skills, as well as modern manufacturing methods to produce quality bespoke joinery to our clients individual specifications.
We produce commercial, domestic joinery for a range of clients, both locally, nationally and overseas, TCG Joinery has earned a reputation for excellence by delivering high quality items manufactured by our skilled craftsmen.
Since being established in early 1990'S, staff and facilities have grown considerably. Now accommodating nearly 8,000 square feet of production space in the heart of Buckinghamshire, and having recently re-invested in the latest production equipment available; we are able to offer our services to both the general public and business alike.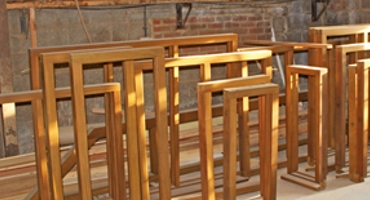 JOINERY DETAILS
Wood is a natural material and is sourced from many different tree species. Each species produces timber which varies in colour, density and performance, all of which will influence its suitability for a particular job.
Our skilled craftsmen can produce full library systems and panelled studies as well as the designing and construction of bespoke kitchens; with looks ranging from traditional county manor house to modern London town house.
We have completed numerous staircases from non standard straight flight to our 'Gone with the Wind' stairs, being constructed as a curved oak swept helix staircase with continual curved handrail.
We also produce replacement windows including sliding solid and box sash windows, which can be additionally installed and decorated if required.
Whatever the design we are able to translate it into pre-production sketches and costings, and then take these through into production, site installation and finishing whilst always working with the client to produce the required result and style. All orders are individual and made to order.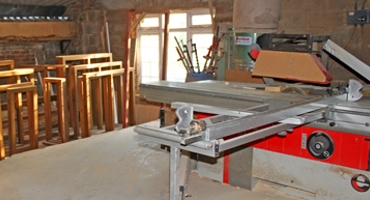 ITEMS WE MANUFACTURE
Staircases, stair parts. Continual curved handrails.
Joinery accessories and case mouldings.
Sliding and fitted wardrobes.
Fitted bathrooms and bedrooms.
Door frames, linings and casings.
Fitted Cabinets and Radiator covers.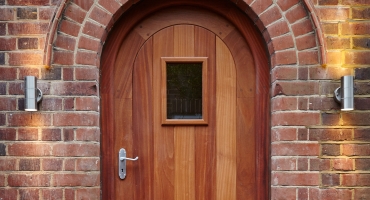 PRODUCT OPTIONS
Standard timber is a softwood pine or spruce. Various timbers optional including oak, iroko, idigbo and sapeele.
Various colours and finishes available (Natural stain or colour).
Hardware Collection: Door furniture, security products and fixings (Please discuss with our sales team).
Architectural joinery/ Contemporary joinery.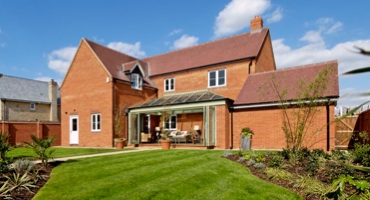 GUARANTEES
Ensuring your piece of mind
We offer a comprehensive 10 year insurance backed guarantee. If you have the slightest issue or concern about your finished project, our service team is on hand ready to assist.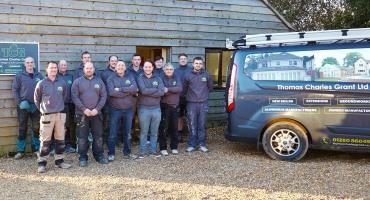 ABOUT US
Our Business
TCG (Thomas Charles Grant Ltd) are design & build
company specialising in New builds, Extensions and refurbs. We also manufacture kitchens, bi folds, windows, roof lanterns and entrance doors. With over 25 years experience.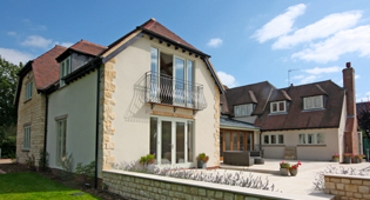 OUR PROJECTS
View our most recent projects
All work is project managed by trained professionals within our company, this ensures we consistently maintain the highest standards of quality and control in all our building projects however large or small.