THOMAS CHARLES GRANT.
ROOF/SKY LANTERNS.
THOMAS CHARLES GRANT.
ROOF/SKY LANTERNS.
THOMAS CHARLES GRANT.
ROOF/SKY LANTERNS.
THOMAS CHARLES GRANT.
ROOF/SKY LANTERN MANUFACTURERS.
Roof lanterns, often referred to as a skylight or a glazed structure, which is installed onto a flat roof. A roof lantern is completely bespoke and can be manufactured to a much larger sizes as well as being suitable for large commercial applications also.
Our roof lanterns are available in a variety of timbers and finishes, and made-to-measure to your exact specifications. We offer a comprehensive range of glazing with manual and electric windows. Roof lanterns can be ideal for new builds, but can also be fitted to an existing flat roof which will not only increase the value of your property but will also lift the room internally. allowing for much light and making the room below seem much larger.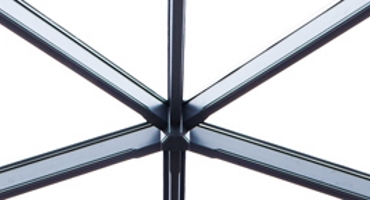 LANTERN DETAILS
Our roof lanterns are designed to project light down into an enclosed space, making them ideal for new extensions, orangery's, or to transform an area of the house which has a flat roof.
Each individual bespoke roof lantern is manufactured in-house, in our workshop in Akeley, Buckinghamshire. We can liaise with the on-site building team to advise how to prepare for the roof lanterns installation, attend site, measure the opening and install the bespoke roof lantern when manufacture is complete. Our experienced, technical team structurally guarantees all of our lanterns.
The classic range is the more cost effective option than our skyline range. The classical range is available with or without traditional finials, and also has the option of being supplied shaped with two gable shaped frames at the front and back of the lantern creating truly bespoke appearance. The skyline range is a little more expensive and has far sleeker design. You find yourself looking through it, rather than at it. Additional features are available via request.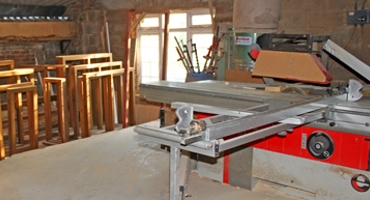 TECHNICAL DETAILS
The lantern itself can be sat onto the roofs up-stand or a glazed up-stand to allow more light into the property. Handmade to order.
Patented glass paddle to prevent glass slippage into the valley.
Optional decorative finial (lamb tongue) at the head of the ridge to achieve either a modern or classical aesthetic.
Manually operated or electronically operated opening vents with rain sensors are available.
Standard 24mm glass units as standard, self cleaning.
Fully finished using latest micro poros paints, available in any RAL or BS colour.
Powder coated alluminum glazing profile with dual gasket system.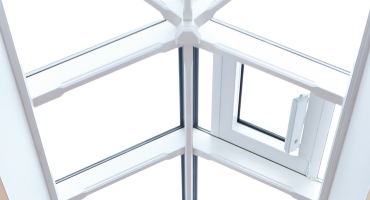 PRODUCT OPTIONS
Sapeele or Oak. This is the most stable of Hardwoods available.
Various colours and finishes available (Natural stain or colour). Full colour range in any RAL colour.
Electric or manual windows.
Self cleaning glass.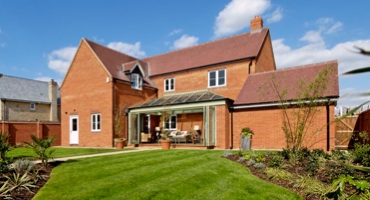 GUARANTEES
Ensuring your piece of mind
We offer a comprehensive 10 year insurance backed guarantee. If you have the slightest issue or concern about your finished project, our service team is on hand ready to assist.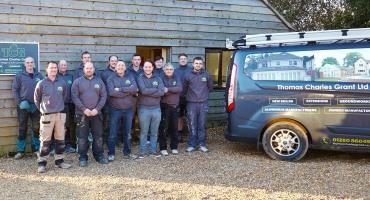 ABOUT US
Our Business
TCG (Thomas Charles Grant Ltd) are design & build
company specialising in New builds, Extensions and refurbs. We also manufacture kitchens, bi folds, windows, roof lanterns and entrance doors. With over 25 years experience.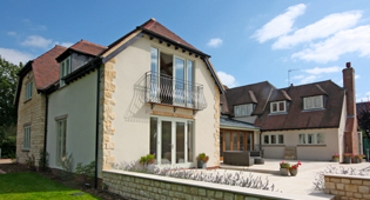 OUR PROJECTS
View our most recent projects
All work is project managed by trained professionals within our company, this ensures we consistently maintain the highest standards of quality and control in all our building projects however large or small.