THOMAS CHARLES GRANT.
WHY CHOOSE US.
THOMAS CHARLES GRANT.
TESTIMONIALS.
Thomas Charles Grant Ltd are always looking to build on satisfied customers. We have been transforming homes within our region for over 25 years and we are delighted to regularly receive positive feedback from some of our new customers, as well as hearing great comments about both our products and services. Below is a small collection of some direct messages we have received from our existing customers:
We selected TCG to carry out our renovation and extension project for two reasons, firstly they had been highly recommended on the quality of their work by a colleague and they seemed to understand what we were trying to achieve. We were not disappointed. On several occasions, following discussion and advice from TCG we amended several details from the original plans that greatly enhanced the end result and gave us the home we were after.
I cannot speak highly enough of the team of people who carried out the work. We had decided to remain in the property while the work was carried out and we got to know everyone well. They were all extremely courteous, hard working and most importantly great tradesmen who took pride in their work
Mr & Mrs Barnett
Our aim was to build a double storey extension at the rear of our 1920's house, installing a new contemporary kitchen in an extended family room with Bi-fold doors to the garden, extending the existing sitting room and converting the garage to a games room. Upstairs we gained a master bedroom with bathroom and dressing room, and a further bedroom and ensuite shower room. The existing bathroom was re -fitted and a new boiler and hot water system installed including underfloor heating in the kitchen/family room.
We were keen to retain the character of the original 1920's house in the extended rooms, whilst installing a contemporary look in the new kitchen /family room to give the WOW factor. TCG ltd worked around us as we lived in the house during the development – always aware of our needs, keeping disruption to the minimum. The standard of workmanship was always high, notably in the contemporary bi- fold doors and new kitchen units, and the traditional timber French windows which complement the original features in the main sitting room perfectly. Attention to detail was excellent.
Everyone was friendly and approachable and queries and changes of mind were dealt with happily. Advice was always sound. We are delighted with our new home – it has exceeded all our expectations and is perfect for family life.
Mr & Mrs Fulton
We wanted to carry out a fairly large extension on all sides of the house and on two levels. Initially we just wanted the shell works carried out and TCG were one of three builders we got to price the work.
Tony got the project straight away and as well as being the keenest price also brought some great suggestions on how to improve the build and the quality. Once the project was under way Tony and his guys did a great job and as well as moving the project along quickly kept up good relations with our neighbours and with the scale and of the project and disruption to those around us was very important.
Part way through the project our personal circumstances changed and I needed Tony to complete the whole project with the internal fit out as well as the shell and adding the complication of a deadline of a completion date around the arrival of our new baby Tony and his team took it all in their stride and got stuck in.
In our opinion the completed project far exceeded our original expectations both in terms of design and the overall quality of the completed work. We often get compliments about the house and asked who carried out the work. We have no hesitation in recommending TCG Ltd and if they do as good a job for you as they did us we are sure you will be delighted.
Derek & Jenny
Call us on 01280 860 496
Or fill out the form below to send us an enquiry
"We are delighted with our new home – It has exceeded all our expectations and is perfect for family life"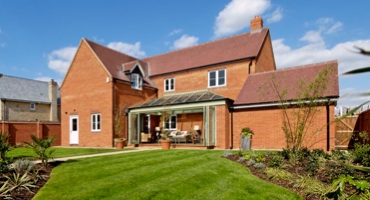 GUARANTEES
Ensuring your piece of mind
We offer a comprehensive 10 year insurance backed guarantee. If you have the slightest issue or concern about your finished project, our service team is on hand ready to assist.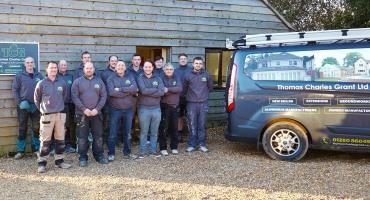 ABOUT US
Our Business
TCG (Thomas Charles Grant Ltd) are design & build
company specialising in New builds, Extensions and refurbs. We also manufacture kitchens, bi folds, windows, roof lanterns and entrance doors. With over 25 years experience.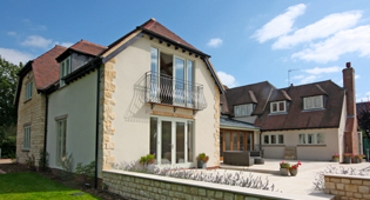 OUR PROJECTS
View our most recent projects
All work is project managed by trained professionals within our company, this ensures we consistently maintain the highest standards of quality and control in all our building projects however large or small.